Go back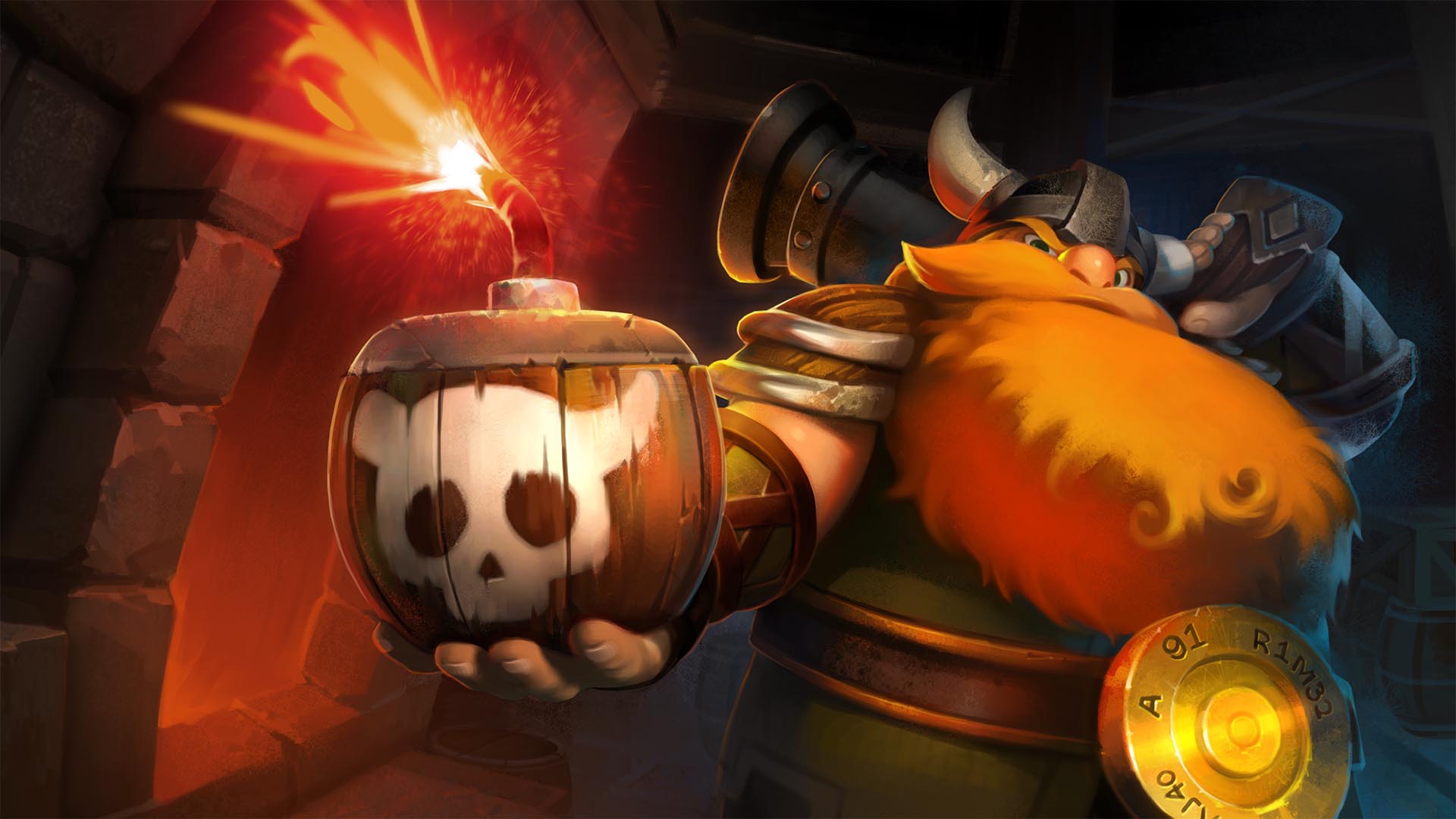 Bomb installer, Goldberg
"Gold? Great! But there's something more important!"
After the Mineral Management Committee was established, the dwarves' pride was deeply buried. The wound felt even deeper because the dwarves are more proud than any other people. Many felt that the pressure on the entire tribe was unfair, but the damage caused by the accident in the mineral mining process was so large and clear that they couldn't really make any excuses.
Taking his inventions of combat gear, Goldberg decided it's time to take matters in his own hands and restore the dwarves' honor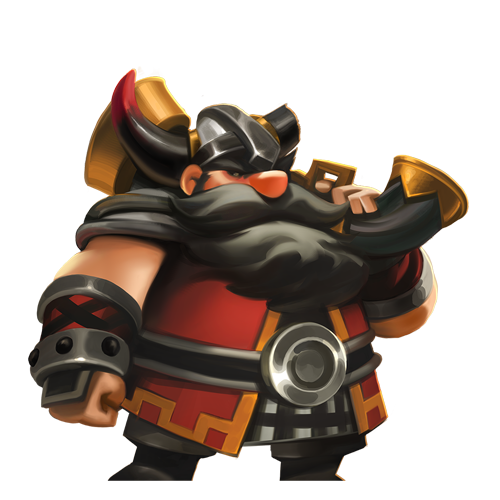 ap

6

hp

31

coin

10
PLANTING BOMBS

Deploys a bomb on the block when Goldberg leaves. Bomb deals certain % damage of Goldberg's AP. If bombs are installed consecutively, stepping on one of them will cause all consecutive bombs to explode simultaneously, causing combined damage.
UPGRADED BOMBS

[PLANTING BOMBS]'s number of bombs increase. With certain probability, sets up Large bomb that have higher damage. Upgrades to large bomb when Goldberg lands on the small bomb block.
DOUBLE SHOT

Certain probability to take out a hidden gun and deal additional damage. and deploys a large bomb on opponent's block.
Hero Gear
SHOTGUN
HORNED HELMET
BANDOLIER