Go back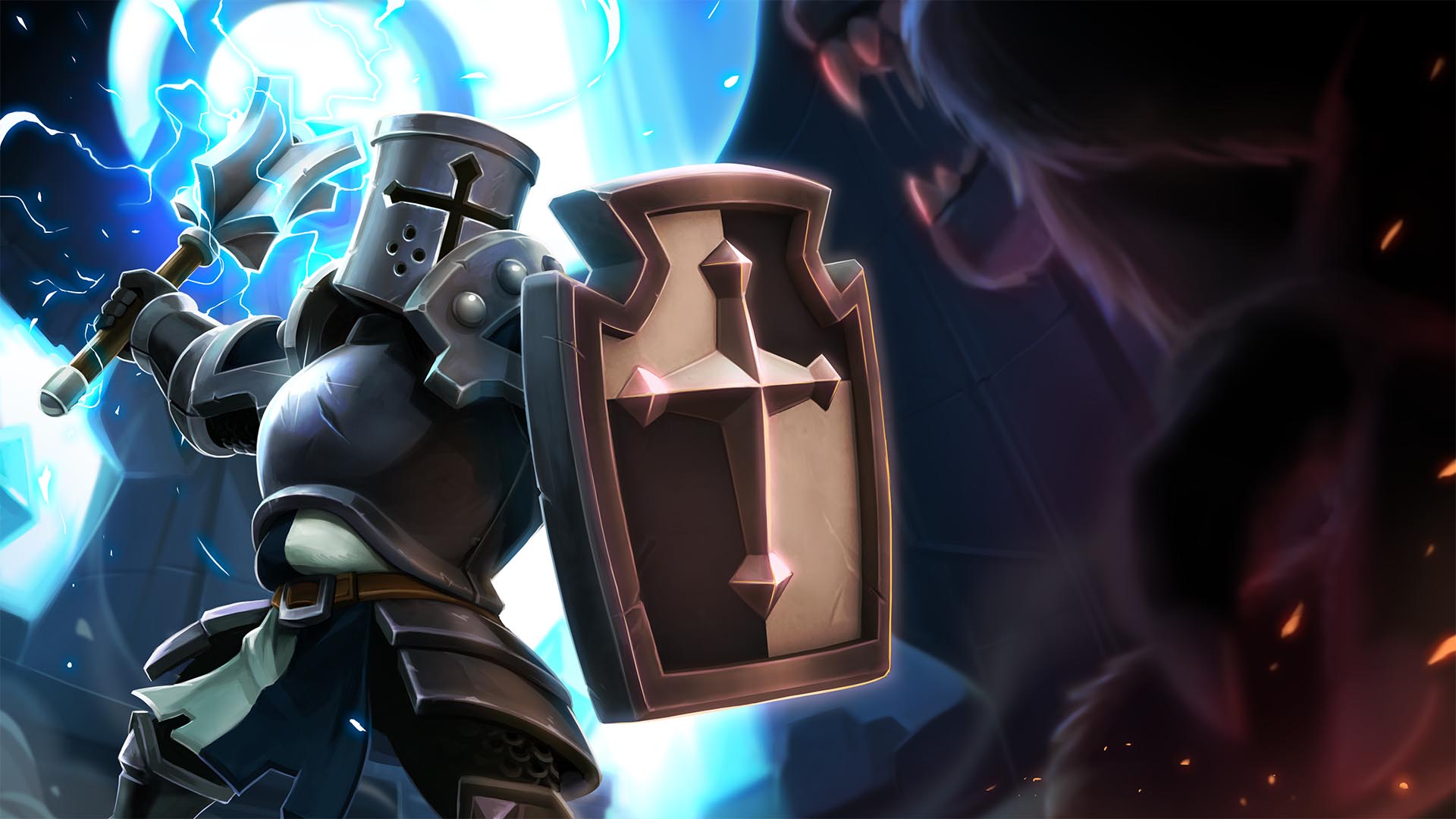 The believer, Greyhen
"Some people enlist for the honor of their family, others to prove their faith. Not me At first, I just needed an armor to hide. I was dragged here and there following the orders to enlighten the non-believers. Then at some point, I'm not sure when, as I waved my mace at the non-believers the God's name just came to my mouth.
That moment was so thrilling… The more I repeated this, the more I realized the greatness of God. Finally, my life's aim is clear: I will guide all the unfaithful into the arms of my Great Load, no matter how! I just came up with the best repentance for you. So…shall we start?"
ap

6

hp

34

coin

10
DIVINE PROTECTION

Gets a shield which blocks additional effects of a direct attack and decreases damage by after a successful attack.
DIVINE POWER

Every time you restore HP you restore more HP. Shield activates when HP is recovered certain possibility.
DIVINE RETRIBUTION

Reflects certain % of the damage blocked by [DIVINE PROTECTION] skill back to the enemy.
Hero Gear
IRON MACE
TOWER SHIELD
SILVER HELMET